Weathervane returns to in-person performances for our 87th Season!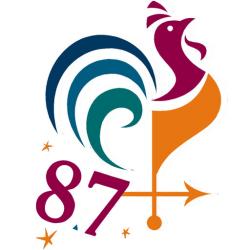 WEATHERVANE'S CURRENT HEALTH AND SAFETY GUIDELINES
Weathervane Playhouse is beyond excited to be once again producing live theatre.  We cannot wait to welcome our audiences back to the Playhouse with a six-show season of thoughtful and entertaining productions. Our 87th season includes two shows we could not produce due to the COVID-19 pandemic, Kinky Boots and the 11th annual 8x10 TheatreFest.
Melanie YC Pepe, Chief Executive Artistic Director, says of the new season, "At Weathervane Playhouse, we are a strong and united team both humbled and energized by the magnitude of the changes in the world over the last year.  We are proud to be a cultural anchor in our community and we are focused on being a part of the positive transformations taking place.  To that end, we are presenting stories that celebrate diversity and uniqueness."
Opening night of Kinky Boots will be nearly 18 months after the curtain fell on Memphis, the last production before our shutdown. When our audiences return, they will see updates to the newly named "Donald M. and Mary E. Jenkins" box office, a freshly painted and repaired exterior, a new stage floor thanks to Maureen and Jim Kovach, and lobby and snack bar renovations thanks to Tom and Shelley Koutnik.
Box Office Info
During Weathervane's pandemic-imposed shutdown, hundreds of single-ticket holders generously donated the value of their unused tickets back to the theater. For those who kept their Kinky Boots and 8x10 TheatreFest tickets active, new tickets will be issued for these rescheduled performances. These new tickets will be mailed during the month of July. The box office will re-open on a part-time basis on Monday, July 19 and will be open for in-person and telephone transactions Mondays through Fridays from 9 a.m. to 1 p.m. Normal box office hours resume on Tuesday, Sept. 7. Our box office phone number is 330-836-2626 and ticketholders can also contact our box office via e-mail.
Single tickets for Kinky Boots go on sale Monday, July 19. Single tickets for all other productions in the new season go on sale Monday, August 2. For our returning subscribers, season-package materials will be mailed to you in early August. New subscribers will have an opportunity to purchase packages starting in mid-August.
Our 87th Season
Rooster Booster Thank You Fest
Friday, August 13 from 5 to 8 p.m.
An evening of music, food, and fun on the Weathervane Lawn
Sponsored by the Weathervane Board of Trustees
This event is Free and open to the public
The Weathervane Board of Trustees is hosting a thank you event for all of our donors, volunteers, and friends to thank them for supporting us. Join us at the theater as we celebrate them and our re-opening with a fun-filled event for the whole family featuring the music of Murphies Law.
Kinky Boots
September 30 to October 24, 2021
Music and Lyrics by Cyndi Lauper; Book by Harvey Fierstein
**Ohio Community Theatre Premiere**
There is no message more powerful than "You change the world when you change your mind." In order to save his father's failing shoe factory, Charlie Price turns to Lola, a fabulous drag entertainer in need of some sturdy stilettos. As the pair work to turn the factory around, they find they have more in common than they ever dreamed possible. Many of the original cast and production team from 2020 return for this production. Kinky Boots is sponsored by the Gay Community Endowment Fund of Akron Community Foundation.
Joseph and the Amazing Technicolor Dreamcoat
November 16 to December 19, 2021
Lyrics by Tim Rice, Music by Andrew Lloyd Webber
What says "theatre is back" more than a holiday production of Joseph at Weathervane Playhouse? We celebrate the holiday season with our 20th production of this Akron family-friendly holiday favorite.
The 8x10 TheatreFest
January 13 to 23, 2022
Weathervane celebrates the art of the short-format play with our 10th 8x10 TheatreFest. These submissions would have been seen during our 2019-2020 season. Each play is written with a specific prop selected by the previous season's audiences. 
The Color Purple
February 17 to March 13, 2022
Book by Marsha Norman
Music and Lyrics by Brenda Russell, Allee Willis, and Stephen Bray
This musical adaptation of Alice Walker's Pulitzer Prize-winning novel (and the popular 1985 Steven Spielberg film) spotlights Celie, a downtrodden young woman whose personal awakening over the course of 40 years forms the arc of this epic story. With a joyous score featuring jazz, ragtime, gospel, African music and blues, The Color Purple is a story of hope, a testament to the healing power of love, and a celebration of life. It was nominated for eleven 2006 Tony Awards®, including Best Musical, Best Book, and Best Original Score. The London off-West End production moved to Broadway in 2015, winning the Tony Award® for Best Revival of a Musical.
Clue
April 7 to May 1, 2022
Based on the screenplay by Jonathan Lynn
Written by Sandy Rustin
Additional material by Hunter Foster and Eric Price
Based on the Paramount Pictures Motion Picture based on the Hasbro board game Clue
It all begins on a dark and stormy night, as six mysterious guests arrive at Boddy Manor for a night of murder and blackmail that they will never forget. Was it Ms. Scarlet in in the study with the knife? Or was it Colonel Mustard in the library with the lead pipe? Clue is the ultimate whodunit that will leave you dying of laughter and keep you guessing until the final twist. Can you figure out…WHO did it, WHERE, and with WHAT?! 
Newsies
June 2 to July 3, 2022
Music by Alan Menken, Lyrics by Jack Feldman, Book by Harvey Fierstein
Set in turn of the last century New York City, Newsies is the rousing tale of Jack Kelly, a charismatic newsboy and leader of a band of teenaged "newsies." When titans of publishing raise distribution prices at the newsboys' expense, Jack rallies newsies from across the city to strike against the unfair conditions and fight for what's right! Based on the 1992 motion picture, and inspired by a true story, Newsies features a Tony Award-winning score by Alan Menken and book by Tony Award-winner Harvey Fierstein.