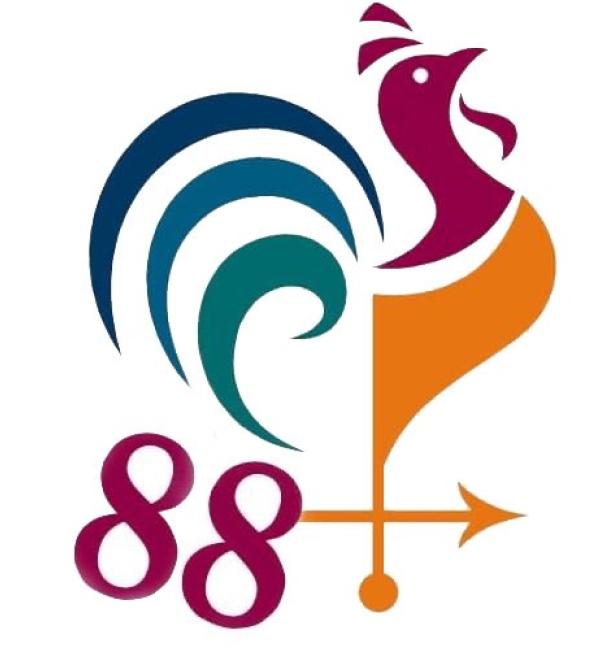 WEATHERVANE'S CURRENT HEALTH AND SAFETY GUIDELINES
Weathervane Playhouse is excited to share our 88th season in Akron! Our upcoming season includes a mix of new titles and shows returning from the cancelled 2020-2021 season. 
Melanie YC Pepe, Chief Executive Artistic Director, says, "It's exciting to be back to performing live theatre, and I want to take a moment to say thank you to all of Weathervane's supporters for keeping us strong. Because of you, we are able to return to the stage with seven sensational productions on our mainstage. We look forward to seeing you here!"
As audiences join us at the Playhouse, they will enjoy updates to the newly named "The Donald M. and Mary E. Jenkins" box office, a freshly painted and repaired exterior, a new stage floor (thanks to Maureen and Jim Kovach), and lobby and snack-bar renovations thanks to Tom and Shelley Koutnik.
Box Office Information
Returning subscribers will receIve season-package materials in April. New subscribers can purchase purchase season subscriptions by calling our box office during regular business hours: Tuesdays - Fridays, 11 a.m. to 5 p.m., performance Saturdays noon to 5 p.m. and one hour before curtain for each show.  Audiences will also be able to find all ticketing information here on our website once tickets become available. Single tickets to The Play That Goes Wrong go on sale June 1, 2022, and single tickets to the other six shows in the 2022-2023 season go on sale July 1, 2022.
---
Our 88th Season
---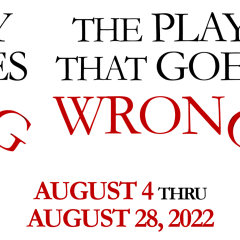 By Jonathan Sayer, Henry Lewis, Henry Shields
This Tony Award-winning and Olivier Award-winning comedy is a hilarious hybrid of Monty Python and Sherlock Holmes. Welcome to opening night of The Murder at Haversham Manor where things are quickly going from bad to utterly disastrous. With an unconscious leading lady, a corpse that can't play dead, and actors who trip over everything (including their lines), this 1920s whodunit has everything you never knew you wanted in a show!
---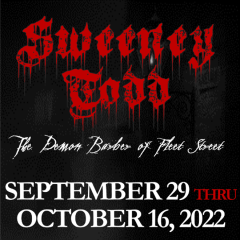 Book by Hugh Wheeler
Music & lyrics by Stephen Sondheim
Sweeney Todd has become a bloody, worldwide success since being awarded eight Tonys, (including Best Musical), for its Broadway premiere.  An infamous tale, Sweeney Todd, an unjustly exiled barber, returns to nineteenth century London, seeking vengeance against the lecherous judge who framed him and ravaged his young wife. The road to revenge leads Todd to Mrs. Lovett, a resourceful proprietress of a failing pie shop, above which, he opens a new barber practice. Mrs. Lovett's luck sharply shifts when Todd's thirst for blood inspires the integration of an ingredient into her meat pies that has the people of London lining up...and the carnage has only just begun!
---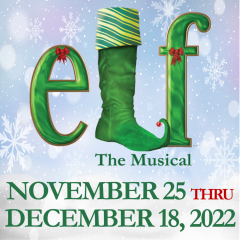 Book by Thomas Meehan, Bob Martin
Music by Matthew Sklar
Lyrics by Chad Beguelin
Based on the New Line Cinema film by David Berenbaum.
Buddy, a young orphan, mistakenly crawls into Santa's bag of gifts and is transported to the North Pole. Here, the would-be elf is raised, unaware that he is actually a human until his enormous size and poor toy-making abilities cause him to face the truth. With Santa's permission, Buddy embarks on a journey to New York City to find his birth father and discover his true identity. Faced with the harsh realities that his father is on the naughty list and his half-brother doesn't even believe in Santa, Buddy is determined to win over his new family and help New York remember the true meaning of Christmas!
---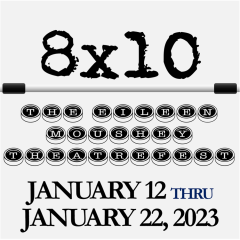 Weathervane celebrates the art of the short-format play with our 11th annual 8x10 TheatreFest. Each play is written with a specific prop selected by the previous season's audiences. This year's prop is...an umbrella! 
---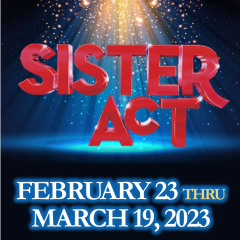 Music by Alan Menken
Lyrics by Glenn Slater
Book by Cheri Steinkellner, Bill Steinkellner
Additional Book Material by Douglas Carter Beane
Based on the Touchstone Pictures Motion Picture, Sister Act, written by Joseph Howard.
When disco diva, Deloris Van Cartier, witnesses a murder, she is put in protective custody in the one place the cops are sure she won't be a found: a convent! Disguised as a nun, she finds herself at odds with both the rigid lifestyle and uptight Mother Superior. Using her unique disco moves and singing talent to inspire the choir, Deloris breathes new life into the church and community but, in doing so, blows her cover. Soon, the gang is giving chase, only to find them up against Deloris and the power of her newly found sisterhood.
---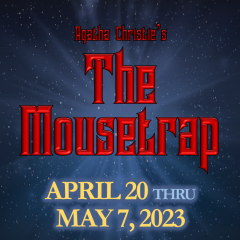 By Agatha Christie
The world's longest-running play!  After a local woman is murdered, the guests and staff at Monkswell Manor find themselves stranded during a snowstorm. It soon becomes clear that the killer is among them, and the seven strangers grow increasingly suspicious of one another. A police detective, arriving on skis, interrogates the suspects: the newlyweds running the house; a spinster with a curious background; an architect who seems better equipped to be a chef; a retired Army major; a strange little man who claims his car has overturned in a drift; and a jurist who makes life miserable for everyone. When a second murder takes place, tensions and fears escalate. This record-breaking murder mystery features a brilliant surprise finish from Dame Agatha Christie, the foremost mystery writer of her time.
---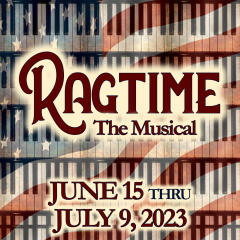 Book by Terrence McNally
Music by Stephen Flaherty
Lyrics by Lynn Ahrens
Based on the novel, Ragtime, by E.L. Doctorow
At the dawn of a new century, everything is changing... and anything is possible. Set in the volatile melting pot of turn-of-the-century New York, three distinctly American tales are woven together – that of a stifled upper-class wife, a determined Jewish immigrant and a daring young Harlem musician – united by their courage, compassion and belief in the promise of the future. Together, they confront history's timeless contradictions of wealth and poverty, freedom and prejudice, hope and despair... and what it means to live in America.