Welcome to Weathervane Playhouse, Akron's longest-running Community Theatre, founded in the belief that theatre is for everyone to create and share.
Grace Hower Crawford, Laurine Schwan, Helen Troesch and Muriel MacLachlan, Weathervane's visionary founders, believed that Akron deserved the best in theater and that volunteers would make it happen.  Today, 85 years later, Weathervane Playhouse continues to serve as a leader in community Theatre, volunteerism, arts access and education.  The Weathervane family includes over 450 regular volunteers each year, almost 2,800 students of all ages and almost 25,000 guests in our audiences.  Our teachers, directors, performers and designers are highly skilled and deeply committed to our mission.
We at Weathervane are grateful to work with so many talented local artists and touch so lives in our community through the joy of theatre.  We hope that you to see you here soon!
Sincerely,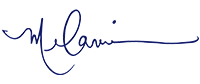 Melanie YC Pepe
Chief Executive Officer & Artistic Director