Legendary Weathervane Artistic Director, Bob Belfance, has passed.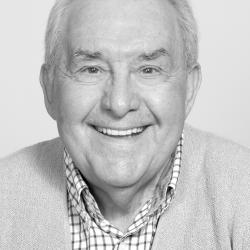 It with a heavy heart that we share the passing of Weathervane's very first Artistic Director, Bob Belfance. Bob was instrumental in making Weathervane the theater that it is today. We honor all that he gave to Weathervane and to the arts landscape of NE. He came to Weathervane in the early '60s and continued to direct at Weathervane until our 83rd season. In total, Bob directed nearly 200 shows for Weathervane Playhouse and was instrumental in helping us to establish our current home. Our hearts go out to his family, friends, and everyone who ever had the opportunity to work him.
We at Weathervane are blessed to be able to continue Bob's work.  We would not be where we our today without his tremendous spirit, incredible artistry, and dedication to the theater that we all love.  Rest in peace, Bob, and thank you.