Congratulations to the winners of 8x10:The Eileen Moushey TheatreFest!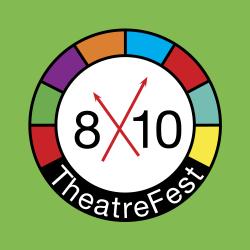 First Place: The Lizard by Scott Mullen of Burbank, CA - directed by Brian Westerley
Second Place: Parent Teacher Interviews by Lindsey Brown of Auckland, NZ - directed by April Deming
Third Place: Finding Help by Marj O'Neill-Butler of Miami Beach, FL - directed by Tabitha Rox
The Signature Prop: An umbrella will be the signature item for the 2023 festival.
Congratulations to all the writers, actors, directors, and crew on a fabulous festival!