Congratulations to the cast of "The Color Purple."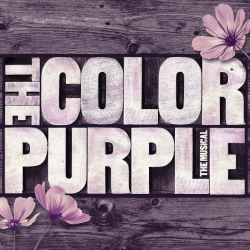 CAST
Celie
MORIAH CARY
Nettie
NYLA HODOH
Pa
JAMES BOYD
Mister
NAJEE RAWLS
Harpo
JEREMY CLARKE
Sofia
CHRISTINA JOHNSON
Shug Avery
BROOKE JAI
CHURCH LADIES
Jarene/Soloist                                           
BONITA JENKINS
Doris                                                             
JOYCE LINZY
Darlene                                                       
REVA GOLDEN
Ol' Mister/ Preacher                        
JAE SNOW
Squeak                                                       
LAUREN NICOLE
Young Harpo/Adam                                
GERALD ROBERT BEARD
Young Celie/Olivia                               
A'MYAH BEARD
Young Nettie                                             
KENIYAH MERRITT
Grady                                                       
ISAIAH BLUE
ENSEMBLE:
JERALD LYNN BEARD, ISAIAH BLUE, JAMES BOYD, NALYSSA GRANT, GRANT GUYTON, CHIMERE HODOH, KAILYN MACK,
ALEXIS MAXINE, KENIYAH MERRITT, LAUREN NICOLE, JAE SNOW, ESTHER THOMAS
CREATIVE  TEAM 
Director
RICHARD MORRIS Jr. 
Assistant Director
GERALDINE HARRIS 
Music Director
ED RIDLEY Jr. 
Choreographer
KEVIN MARR II 
Stage Manager
AYRON LORD 
Set Design
RICHARD MORRIS, Jr.
Costume Design
JASEN J. SMITH
Lighting Design
JACK-ANTHONY INA