Auditions for the 8x10 TheatreFest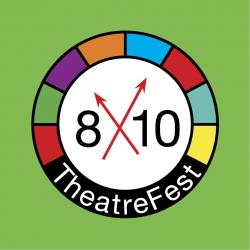 NOVEMBER 21 and 22 from 6:30 p.m. to 9:00 p.m.
The 8x10 TheatreFest is an international playwrighting competition where we present 8 ten minute plays with winners being chosen by audience votes.
November We are seeking a diverse cast of ages 16 - 70's, for this production. The finalist scripts with character ages and breakdowns are linked below.
All technical rehearsals and performances are mandatory.
Rehearsal times:
Rehearsals will be minimal and determined by the individual directors until tech week. Technical rehearsals will be January 8, 9, 11 and 12.
Performances:
Pefromances will be January 13, 14, 15, 20, 21 and 22 at 7:30 and January 16 and 23 at 2:30.
What to prepare:
EVERYONE AUDITIONING MUST BE FULLY VACCINATED FOR COVID-19 AND SHOW PROOF OF VACCINATION STATUS.
Auditions will conist of reading from the scripts. Please bring a headshot and resume, if you have them. Please bring your calendar to declare any conflicts you may have during the rehearsal process.