Announcing Weathervane Playhouse's 2020-2021 Season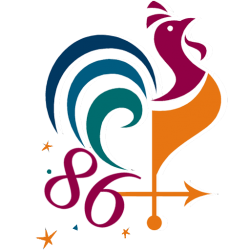 Over 100 Weathervane patrons gathered in the Founders Theatre to learn what the Playhouse has in store for its 2020-2021 Season
Along with vocal selections performed by students of West Side Vocal Academy, Weathervane Playhouse staff announced the titles for the theatre's upcoming 2020-2021 season.
Featuring stories about fighting injustice, finding love, and figuring out "whodunit?" Filled with Community Theatre Premiers, Tony Award-winners, and timely classics, our 86th season is certain to delight theatre goers.
Check back in the coming months for more information concerning auditions and tickets sales for these exciting productions.
Weathervane Playhouse's 2020-2021 Season

Newsies
Music by Alan Menken, Lyrics by Jack Feldman,
Book by Harvey Fierstein
July 31 - August 16, 2020
Set in turn-of-the-century New York City, Newsies is the rousing tale of Jack Kelly, a charismatic newsboy and leader of a band of teenaged paperboys. When titans of publishing raise distribution prices at the newsboys' expense, Jack rallies newsies from across the city to strike against the unfair conditions and fight for what's right!
Based on the 1992 motion picture, and inspired by a true story, Newsies features a Tony Award-winning score and book by Harvey Fierstein.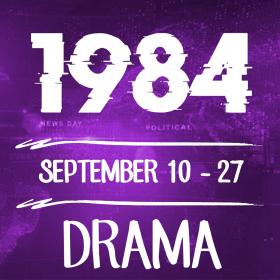 1984
Based on the novel by George Orwell
Adapted by Robert Owens, Wilton E. Hall Jr, & William A. Miles Jr.
September 10 - 27, 2020
In George Orwell's chilling 1984, war is peace, freedom is slavery, and ignorance is strength. Blurring the lines of truth and fiction, no piece of literature has been more influential in the past century.
"I believe that something resembling it could arrive. The moral to be drawn from the dangerous nightmare situation is a simple one: Don't let it happen. It depends on you." - George Orwell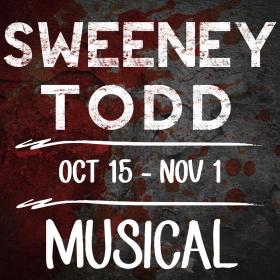 Sweeney Todd: The Demon Barber of Fleet Street
Book by Hugh Wheeler, Music & Lyrics by Stephen Sondheim
October 15 - November 1, 2020
Attend the tale of Sweeney Todd...a bloody, worldwide success since being awarded eight Tony Awards (including Best Book, Best Musical, and Best Score), simulteneously shocking and delighting audiences around the world.
An infamous tale, Sweeney Todd, an unjustly exiled barber, returns to nineteenth century London seeking vengence against the lecherous judge who framed him and ravaged his innocent wife. The road to revenge leads Todd to Mrs. Lovett, a resourseful proprietress of a failing pie shop. Mrs. Lovett's luck sharply shifts when Todd's thirst for blood inspires the integration of an ingredient into her meat pies that has the people of London lining up...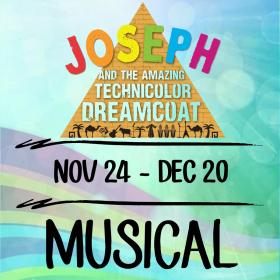 Joseph and the Amazing Technicolor Dreamcoat
Lyrics by Tim Rice, Music by Andrew Lloyd Webber
November 24 - December 20, 2020
The Weathervane Holiday Tradition returns for its 19th year! A family-favorite extravaganza of music, dance, and pure, unrivaled excitement, 2020's "Joe" will be Weathervane's 800th production. Sha la la Joseph, you're doing fine!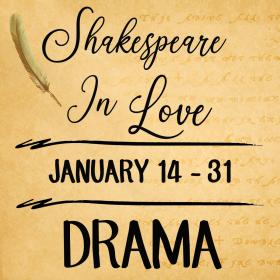 Shakespeare in Love
Based on the screenplay by Marc Norman and Tom Stoppard
Adapted for the stage by Lee Hall
January 14 - 31, 2021
Based on the 1998 Academy Award-winning film (including Best Picture and Best Screenplay), young Will Shakespeare has writer's block, and the deadline for his new play is approaching. Things look dire for The Bard...until he finds his muse - Viola. This beautiful young woman is Will's greatest admirer, and will stop at nothing (including breaking the law) to appear in his next play.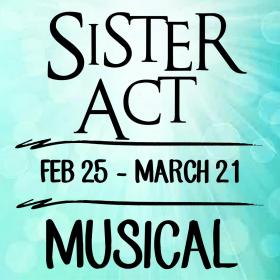 Sister Act
Music by Alan Menken, Lyrics by Glenn Slater
Book by Cheri & Bill Steinkellner and Douglas Carter Beane
February 25 - March 21, 2021
When disco diva Deloris Van Cartier witnesses a murder, she is put in protective custody in the one place the cops are sure she won't be found: a convent! Disguised as a nun, she finds herself at odds with both the rigid lifestyle and uptight Mother Superior. Using her unique disco moves and singing talent to inspire the convent choir, Deloris breathes new life into the church and community, but in doing so, blows her cover. Soon, the gang is giving chase, only to find themselves up against Deloris and the power of her newly found sisterhood.
Based on the hit 1992 film, and featuring original music by Tony and 8-time Academy Award-winner Alan Menken, this uplifting musical was nominated for five Tony Awards (including Best Book, Best Score, and Best Musical).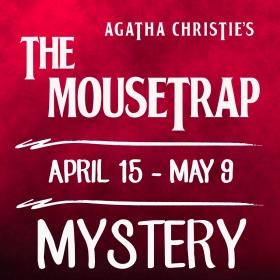 The Mousetrap
By Agatha Christie
April 15 - May 9, 2021
From the master of mystery herself comes a thriller concerning a group of strangers stranded in a snow storm with a murder in their midst. The suspects include the newly married couple who run the house, a spinster with a curious background, and architect who seems better equipped to be a chef, a retired Army major, a strange little man who claims his car has overturned in a drift, a jurist who makes life miserable for everyone, and a policeman, traveling on skis. 
Will they reveal the killer before they themselves become victims? The world-record holder for Longest Running Play, The Mousetrap will keep you on the edge of your seat and guessing to the end.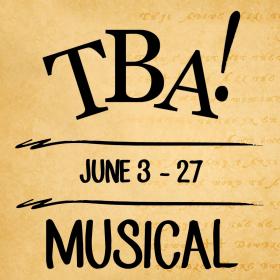 Musical: To-Be-Announced
June 3 - 27, 2021
This show is so new, we can't event talk about it yet. But we have it from a very reliable source that this bound to be a huge hit! Though we can't tell you much more, all we'll say is... It's a musical!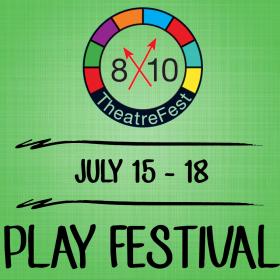 8x10 TheatreFest
New Works Festival
July 15 - 18, 2021
Weathervane's annual short play festival enters its second decade. Eight plays, 10 minutes each, and a winner chosen by you, the audience!