Announcing Auditions for "Murder on the Orient Express"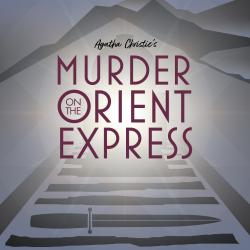 Announcing Auditons for
AGATHA CHRISTIE'S MURDER ON THE ORIENT EXPRESS
Adapted for the stage by Ken Ludwig
Directed by Fred Gloor
Stage Managed by Ayron Lord 
Sunday, July 23 between 6:30 and 9:30 p.m. AND Monday, July 24 between 6:30 and 9:30 p.m.
CALLBACKS will be on Tuesday, July 25 if necessary
WHAT TO PREPARE
Each audition slot will be for up to eight (8) performers.  Please be ready to read from the script.
Please be prepared to stay for the entire 45-minute session.
Please bring your headshot and performance resume, if you have them.
Bring your calendar with you in order to declare any conflict dates for rehearsals.
Weathervane Playhouse is a community-based theater.  All performers are volunteers.