6/8/2020 Updates regarding our ongoing response to Covid 19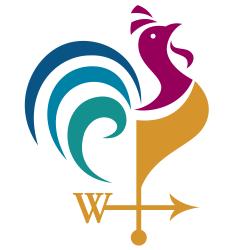 June 8, 2020
Weathervane Playhouse update on COVID-19, June 8, 2020
To our patrons and community,
Even as many Ohio businesses begin to re-open, we at Weathervane know that performing-arts venues such as ours will be among the last to re-start. Although no one can predict the exact date that we will be able to resume performances, please know that Weathervane's staff and board of trustees are committed to welcoming you back for the unique experience of live theater — when the time is right. Until we can gather again, our staff and trustees will continue to follow the guidance of our state and local officials to prioritize health and safety. The curtain WILL rise again at Weathervane, but only after this "intermission" ends.
Over the past few months, Weathervane Playhouse has made several modifications to our 86th Season.  Included below is a summary of all changes in the originally planned production order:
Kinky Boots has been postponed until further notice.
Footloose has been cancelled.
The 8x10 TheatreFest has been postponed until further notice.
Newsies has been cancelled.
1984 has been postponed until further notice
Sweeney Todd has been cancelled.
All other planned productions in our upcoming season are currently TBA. Once the theatre can safely re-open an updated schedule of productions and events will be shared.
We are focused on protecting the health and safety of our audiences, artists, volunteers and staff, and look forward to returning to the stage when we can do so safely and responsibly.  Please watch Weathervane's website and social media sites.
OPTIONS FOR TICKETHOLDERS
To patrons who purchased tickets to the forthcoming 2020/2021 Season, all current ticket purchases will have their value transferred to your account as a credit. For any ticket holders to a cancelled performance, the following options are available:
You can DONATE the tickets back to Weathervane for a tax deduction. Thanks to recent Congressional action, this option has several new advantages. Even if you believe that you usually don't "give enough" to claim a charitable deduction on your taxes, this year is different. The CARES Act, passed by Congress this past spring, expanded tax deductions for most people. This expansion gives a new "above-the-line" deduction of up to $300 for individuals who do not itemize and will take the standard deduction on their 2020 tax returns.
You can receive a Weathervane GIFT CERTIFICATE for the value of your ticket(s). This gift certificate will NOT expire, and it can be redeemed for future tickets or subscriptions.
If you have already contacted Weathervane with your preference regarding your tickets, we thank you. If you have not done so, please contact Box Office Manager Keith Campbell via e-mail or call 330-836-2626 (ext. 12) to leave him a voicemail.
EDUCATION
Focusing on the safety and well-being of our students, staff, and volunteers, Weathervane Playhouse is excited to offer camps and workshops this summer adapted to an online platform.  The programs consist of one week, two week, and once weekly workshops that have been designed with the goal of bringing Weathervane's educational experience to your home.  Programs are available for both youth and adults. Check out our website under the "Education" tab for more details.
SUPPORTING WEATHERVANE PLAYHOUSE
Cancelling performances—let alone closing its facilities entirely—places tremendous financial strain on any theatre.  Weathervane Playhouse is working on grant applications and support from Corporate and Individual Donors to assure the long-term stability of Akron's Community Theatre.
Consider supporting Weathervane by  purchasing a Super Coupon booklet of tickets. This "flex-pass" subscription package includes pre-paid admission vouchers good for reserved tickets to any of the Mainstage or Emerging Artist Series productions at Weathervane Playhouse during the 2020/2021 Season.
Donate now to join us in helping to sustain Weathervane through this crisis, and help us emerge strong so we can powerfully resume our work on stage.
March 23, 2020
Hello, friends of Weathervane Playhouse,
As you are aware, we have been monitoring the ongoing developments of the COVID-19 outbreak. Due to the Ohio Department of Health's Special Order to "stay at home," Weathervane Playhouse has had to make some difficult decisions regarding our response to these unprecedented developments for the safety of our staff, volunteers, and patrons, as well as the continued fiscal health of the organization.
Steps to be Taken
Effective at the end of the day, only the staff needed to carry on the minimum basic operations outlined in the Department of Health's Special Order will be at the theater at any time. For the time being, employees who are able will continue to work from home. With an enduring responsibility to our donors, funders, and patrons – and as a public trust – we will have to make some tough decisions regarding how to best care for the institution at this time.
To that end, we are postponing our upcoming production of Kinky Boots until a time in the coming months when we can ensure everyone's safety. We are working to make it the first show we produce once this crisis is over. If you have tickets for Kinky Boots, they will automatically transfer over to the new performance dates to be announced – but in the meantime, we ask that you stay safe and be patient until we can carefully reschedule this production.
It is with great sadness that we must also announce the necessary cancellation of our upcoming production of Footloose. Our sincerest thanks and heartfelt regrets to all who auditioned and were cast, as well as the production team.
For Our Ticket Purchasers
For those who have purchased tickets to Footloose, we ask you to consider donating the purchase price of your ticket if you are able. You may also choose to receive a non-expiring gift certificate for the value of your purchase. The box office will not be open until at least April 6th, so we ask for your understanding as it will take some time to contact all of our ticket holders for this event. If you need to contact us, you can reach out to Box Office Manager, Keith Campbell, via email at kcampbell@weathervaneplayhouse.com
How You Can Help
Weathervane continues to be a beloved institution in our community. It is people like you, our dedicated patrons, donors, and volunteers who make it the wonderful home away from home that it has become. If you can, please consider a donation to our General Operating Fund to help guarantee the Playhouse's future during this difficult and unprecedented time. Your donation will contribute to ensuring that we remain a place where all can gather in joy with our Weathervane Playhouse family.
Stay safe and we will see you soon.
The Weathervane Staff and Board of Trustees
For current information concerning the COVID-19 pandemic and response, please go to the State of Ohio (https://coronavirus.ohio.gov/wps/portal/gov/covid-19/) and Center for Disease Control (https://www.cdc.gov/coronavirus/2019-ncov/index.html) websites.
---
March 17, 2020
As an ongoing response to governmental and healthcare official recommendations and concern for the health and safety of all, as of today, March 17, 2020, the Weathervane Playhouse building is closed to patrons, volunteers, and visitors until further notice. You can still reach us at 330-836-2626 and at info@weathervaneplayhouse.com. 
Follow us here or on the social media platforms below to stay apprised of any additional updates, or cancellations. 
Thank you for your understanding. 
---
March 16, 2020
It is with a heavy heart that we must cancel the upcoming production of Radium Girls at Weathervane Playhouse. The cast and crew were working hard and we had hoped to be able to bring you this incredible and salient production.
For those who have purchased tickets, we ask you to consider donating the purchase price of your ticket if you are able. You can also receive a non-expiring gift certificate for the value of your purchase, or a full refund for your ticket purchase if you choose. We ask for your understanding as it will take some time to contact all of our tickets holders for this event. If you need to contact us, the box office phone is 330-836-2626, or you can reach out to our Box Office Manager, Keith Campbell via email at kcampbell@weathervaneplayhouse.com. 
We remain vigilant and are prepared to respond to changing conditions. If additional programming is rescheduled or cancelled, you will be the first to know. Stay in touch with us on social media, linked below.
---
March 13, 2020
We find ourselves in an ever-changing and unprecedented time. Weathervane is monitoring the developments regarding COVID-19 virus and adjusting our programs and practices accordingly. The health and safety of our volunteers, patrons, students, visitors, and staff are our priority. 
In line with the rulings and recommendations of state and local health authorities, Weathervane's Murder Mystery Gala, scheduled for Saturday, March 14, has been postponed until a date to be announced later in our 19-20 season. 
We are continually assessing future programs and performances at the Playhouse, including our upcoming production of "Radium Girls." Classes will take place this Saturday, March 14 and will not resume until the return of students to public schools.
Weathervane's box office and business offices will remain open during normal business hours.
You can keep apprised of our programming and class updates by following us on the social media profiles below and by going to www.weathervaneplayhouse.com.
We want to thank you for your support of Weathervane Playhouse. We remain vigilant and prepared to adapt to changing conditions.