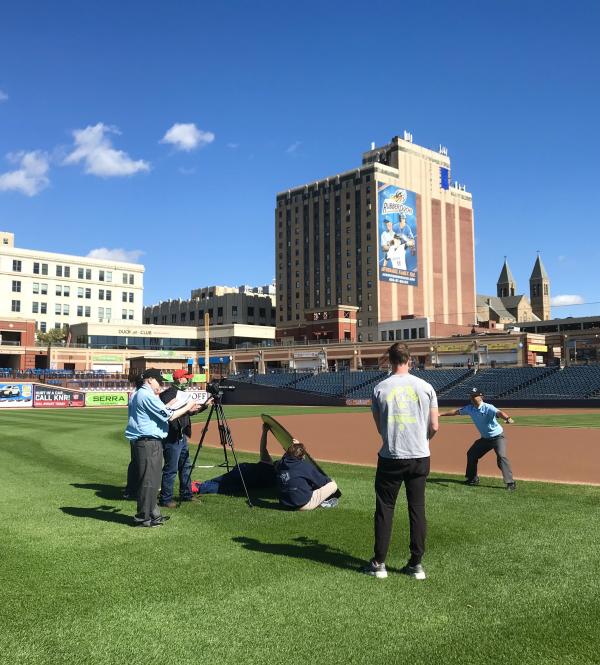 The number of live shows Weathervane will be able to produce on our mainstage will depend on when we are able to re-open safely. Because there are so many unknowns at this time, Weathervane is now focusing on alternate ways to fulfill Weathervane's Mission: To enrich quality of life and engage the community through theatre and education.
In lieu of onstage theatrical performances, Weathervane is producing several short film projects, partnering with other Akron and NorthEast Ohio institutions. 
The third feature film Weathervane will share online is written by Frederick Stroppel, screenwriter and playwright.  His work has been produced throughout the world. Theater work includes his full-length comedy Fortune's Fools, produced off-Broadway at the Cherry Lane Theater in 1995, and his musical Tales From The Manhattan Woods, based on "Die Fledermaus". Other plays include Actor!, The Christmas Spirit, The Hunter's Moon, and Small World.
JUDGEMENT CALL was filmed at Canal Park, who graciously allowed Weathervane to record on the field. This feature film airs online on November 16:
JUDGEMENT CALL
BY FREDERICK STROPPEL
As three Major League Baseball umpires prepare for the first day of spring training, they debate their roles and the value of 'America's Past-time' in our post 9/11 world.
---