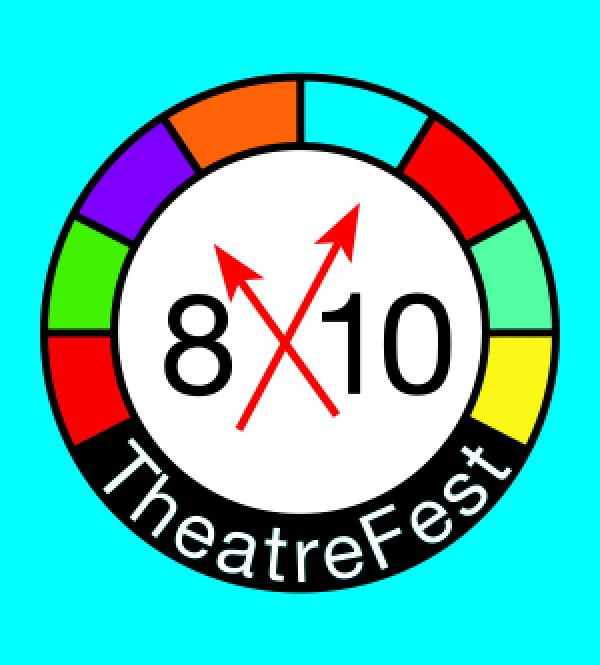 The 2019 8x10 TheatreFest
Weathervane's Annual Contest and Festival of 10-Minute Plays
Weathervane Playhouse celebrates the art of the short-format play with the ninth annual 8x10 TheatreFest. Eight plays, 10 minutes each!
Every show in this year's festival includes the black vinyl LP record album, and individual shows feature a Playbill, a butter knife, lava, The Gravitron, Satan's favorite song and much, much more!
The "final eight" plays for the 2019 8x10 TheatreFest will be performed on the Weathervane stage from July 18 to 21, 2019. Audiences will vote to select the first-, second- and third-place winners of the festival. Audience members will also have the opportunity to help select the 2020 festival's inspirational prop! The Sunday matinee will be followed by a reception and the announcement of the winners.
This production is made possible by a generous donation from the Weathervane Volunteer Guild.
---
The votes have been counted, and the winners are:
First-Place
Resisting by Peter Stavros of Louisville, KY
Directed by Sandra Eaglen
Featuring Ralph Cooley and Tyler Gaydosh
Second-Place
Omnipotent by Brandi Eaton of Stow, OH
Directed by Mary Mahoney
Featuring Jeannie Clarkson, Mason Shuman, and Laura Niehaus
Third-Place
Listening by Jennifer O'Grady of Pelham, NY
Directed by Joshua Larkin and Brooke Lytton
Featuring Makenna Bird, Mark Stofer, and Alexandra VanAllen
And the prop chosen for the 10th Annual 8x10 TheatreFest is...
A Carryout Container!