We need your support!
November 30th is GivingTuesday, but you can give to Weathervane now! 
Weathervane Community Playhouse is a registered, 501(c)(3) not-for-profit organization. All donations are tax-deductible to the fullest extent of current Federal tax laws. (Federal Tax I.D. No. 34-6560923)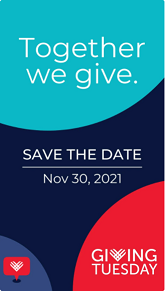 Help Weathervane continue its mission to enrich quality of life and engage the community through theatre and education.
Income from ticket sales covers only 50 percent of our annual funding. In order to keep our prices affordable to the largest segment of our audience possible, the "difference" is made up through donations from corporations, philanthropic foundations, and individuals like YOU! There are numerous ways to donate. 
The Annual Campaign is unrestricted giving that is used for everything from costumes, technical upgrades, and building expenses.  
Make a one-time donation or become a sustaining member by giving monthly. Thank you for supporting Weathervane Playhouse!