Auditions for "Ragtime the Musical"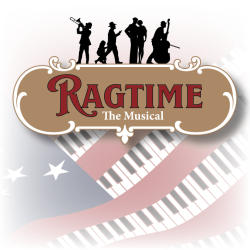 Ragtime the Musical
Director: Joshua Larkin
Choreographer: Kailyn Mack
Stage Manager: Gabrielle A. DeFelice
Music Director: Steven A. Miller
Weathervane Playhouse, Director Joshua Larkin, and the artistic team of Ragtime the Musical are seeking a dedicated and diverse cast of multitalented actors, singers, and dancers to bring this emotionally-resonant musical portrait of American humanity to life.
CONTENT WARNING: Ragtime the Musical contains the presentation and discussion of systemic racism and historical inequities for Black, Indigenous, and people of color (BIPOC), immigrants, and females in early 1900s America. It contains the use of racist and offensive language, including hate speech, as well as simulated physical violence and murder as constructed by the playwright and consistent with the intent of the artist. Viewer discretion is advised.
Dates & Times
Saturday, April 1, 4:00-6:00p.m. (Youth only, 13 and younger)
Sunday, April 2, 3:00-7:30p.m.
Monday, April 3, 6:00-9:00p.m.