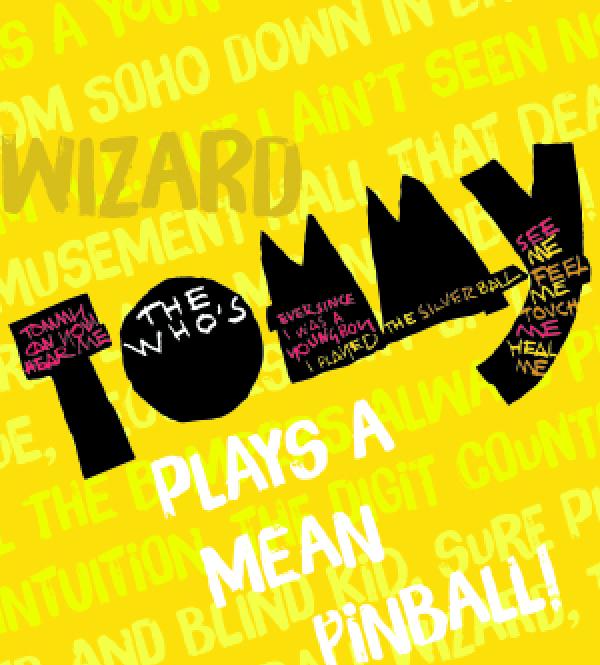 A deaf, dumb and blind boy's journey from pain to triumph is a sensory-defying rock and roll experience.
Based on the iconic 1969 rock concept album, The Who's Tommy is an exhilarating story of hope, healing and the human spirit. The story of the pinball-playing, deaf, dumb and blind boy who triumphs over his adversities has inspired, amazed and puzzled audiences for more than 40 years. This five-time Tony Award-winning musical is a high-energy, one-of-a-kind theatrical event.
After witnessing the accidental murder of his mother's lover by his father, Tommy is traumatized into catatonia and, as the boy grows, he suffers abuse at the hands of his sadistic relatives and neighbors. As an adolescent, he's discovered to have an uncanny knack for playing pinball and, when his mother finally breaks through his catatonia, he becomes an international pinball superstar.
The Rock Opera Tommy, which was first performed by The Who in 1969, was originally conceived by Peter Townshend and Kit Lambert with contributions to the development by John Entwistle, Keith Moon and Roger Daltrey.
AUDIENCE ADVISORY: The Who's Tommy contains strong language and sexual situations. It may not be suitable for young children.
The Who's Tommy is presented through special arrangement with Music Theatre International, Inc. (MTI). All authorized performance materials are also supplied by MTI. The videotaping or other video or audio recording of this production is strictly prohibited.
---
Music and Lyrics by Pete Townshend
Book by Pete Townshend and Des McAnuff
Additional Music and Lyrics by John Entwhistle and Keith Moon
Originally Produced on Broadway by Pace Theatrical Group and Dodger Productions with Kardana Productions
Directed by Fred Gloor
Choreographed by Joshua Larkin
Musical Direction by John Ebner