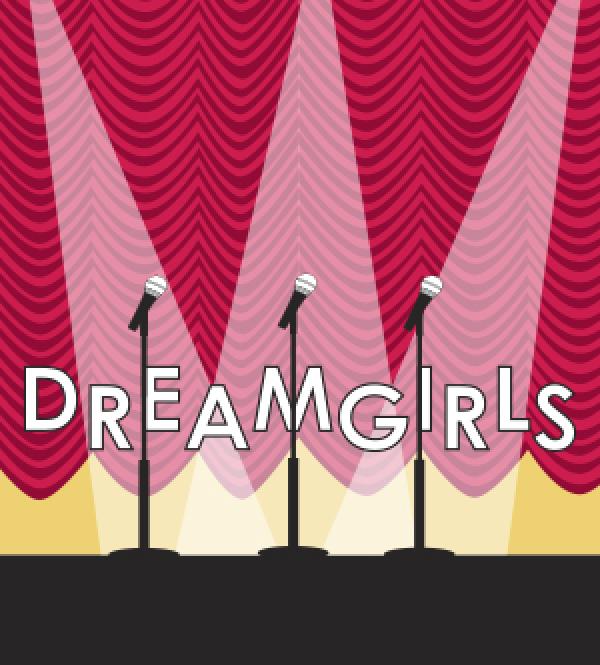 A sweeping and inspirational journey through 20th-century American popular music. 
Dreamgirls chronicles one Motown-era group's rise from obscurity to superstardom! Through gospel, R&B, smooth pop, disco and more, Dreamgirls explores themes of ambition, hope, and betrayal, all set in the glamorous and competitive world of the entertainment industry.
Act One is set in the fabulous 1960s — a time when we were still screaming at Elvis and listening to the Beatles but were dancing to the new beat of countless girl and boy groups like The Supremes, The Marvelettes, The Temptations and The Shirelles. Dreamgirls is not just about the singing and the dancing and the performing. The show is also about the behind-the-scenes reality of the entertainment industry — the business part of show business that made possible this cultural phenomenon.
Act Two shows the creation and the arrival of disco — though the word is never used in the script. The subject matter of this play deals with a musical contribution to America of such importance that only now — decades later — are we beginning to understand.
Dreamgirls is presented by arrangement with Tams-Witmark Music Library, Inc. All authorized performance materials are also supplied by this licensing agency. The videotaping or other video or audio recording of this production is strictly prohibited.
---
Book and lyrics by Tom Eyen
Music by Henry Krieger
Directed by Richard Morris, Jr.
Musical Direction by Ed Ridley
Choreography by Nehemiah Spencer