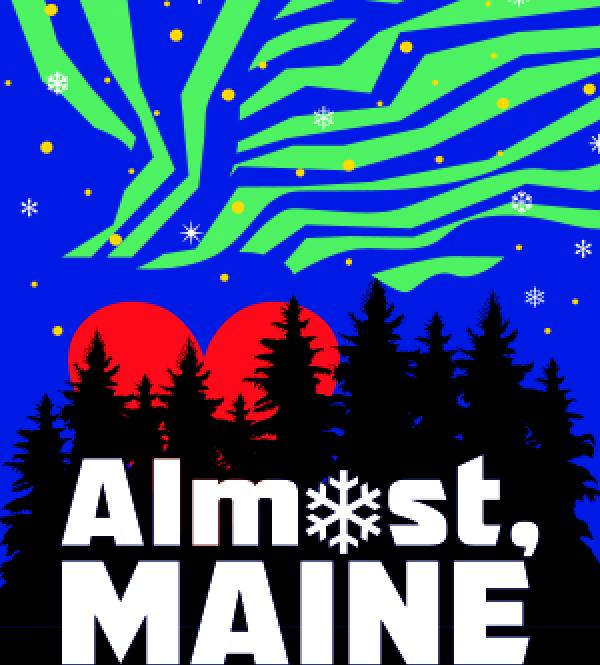 Welcome to Almost, Maine. A place so far north, it's almost not in the United States. It's almost in Canada. And it's not quite a town, because its residents never got around to getting organized. So it almost doesn't exist!
On a cold, clear night in the middle of winter, all is not quite what it seems in this remote, mythical place. The northern lights hover in the sky above. Residents find themselves falling in and out of love in unexpected, often hilarious ways. Knees are bruised. Hearts are broken. But bruises heal, and hearts mend - almost - in this delightful midwinter night's dream.
This series of nine amiably absurdist vignettes about love, with a touch of good-natured magical realism, is witty and romantic, yet unsentimental. Almost, Maine is the perfect play to warm your heart in the middle of a cold winter's night.
Almost, Maine is presented through special arrangement with Dramatists Play Service. The videotaping or other video or audio recording of this production is strictly prohibited.
---
By John Cariani
Directed by Deb Lemire