Weathervane productions allow opportunities for hundreds of people every year to perform on stage and learn backstage skills. Through the Emerging Artist Program, Weathervane seeks to produce shows that allow youth and adults to participate in theater as novices, being mentored by experienced actors and technicians.
Karen Schiely/Akron Beacon Journal 
Volunteer Opportunities 
Whether you have theater experience or not, Weathervane is a great place to volunteer!
Our actors, crew members, hospitality staff, set and costume construction teams, and most of our designers are all volunteers. Each year, over 400 individuals volunteer their time and talents. We stage a full season of productions, plus several special events each season. Don't let age stop you! Volunteers can be as young as 7 years old, and volunteering can be a great way for families to share the passion of the arts together! 
---
Current Sign-Ups
Disney's Newsies -- on stage from June 2 to 26, 2022!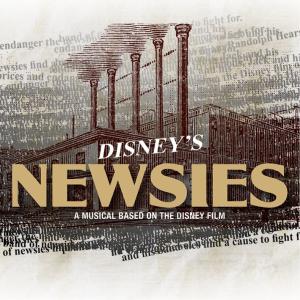 For FRONT-OF-HOUSE opportunities, we need House Managers, Ushers and more! 
For BACKSTAGEwe need crew members for Lights, Sound, and Props/Set!  
Current Auditons 
Coming Soon! 
---
Internship Opportunities
Internships are available for high school and college students. Part of our mission at Weathervane Playhouse is to provide opportunities for people in our community to learn more about the creative arts. We are always open to accepting applications for internship opportunities in various parts of our theater. Let us know what you are interested in!