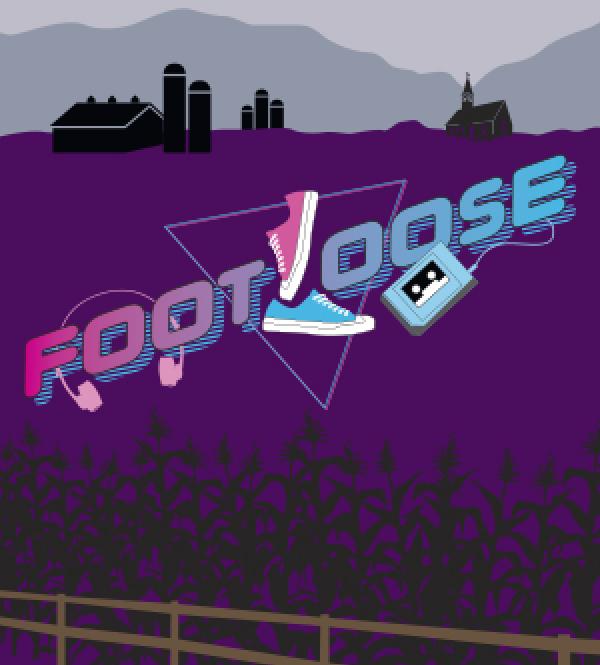 Due to the State of Ohio's ban on mass gatherings, it is with great sadness that Weathervane must cancel our production of Footloose. This decision was not made lightly and is done out of concern for the health and safety of all. Our sincerest gratitude and heartfelt regrets to all who auditioned and were cast, the production team, and our patrons who have supported us with ticket purchases.
For those who have purchased tickets to Footloose, we ask you to consider donating the purchase price of your ticket if you are able. You may also choose to receive a non-expiring gift certificate for the value of your purchase. Please contact Box Office Manager Keith Campbell via e-mail or leave a voicemail at 330-836-2626 (ext. 12) to indicate your preference.
Weathervane continues to be a beloved institution in our community. It is due to our dedicated patrons, donors, and volunteers that Weathervane Playhouse is the wonderful home away from home that it has become. If you can, please consider a donation to our General Operating Fund to help guarantee the Playhouse's future during this difficult and unprecedented time. Your donation will contribute to ensuring that we remain a place where all can gather in joy with our Weathervane Playhouse family. 
Donate to Weathervane Playhouse
---
"Now I gotta cut loose..."
Moving in from Chicago, newcomer Ren McCormack is in shock when he discovers the small Midwestern town he now calls home has made dancing and rock music illegal. As he struggles to fit in, Ren faces an uphill battle to change things. With the help of his new friend, Willard Hewitt and defiant teen Ariel Moore, he might loosen up this conservative town. But Ariel's influential father, Reverend Shaw Moore, stands in the way. To the rockin' rhythm of its Oscar- and Tony-nominated top 40 score (over 15 million copies sold) and augmented with dynamic new songs for the stage musical, Footloose celebrates the wisdom of listening to young people, guiding them with a warm heart and an open mind.
Footloose is presented by special arrangement with R&H Theatricals. 
---
Music by Tom Snow 
Lyrics by Dean Pitchford
Based on the screenplay by Dean Pitchford
Directed and Choreographed by Marissa Leenaarts 
Musical Directed by John Ebner